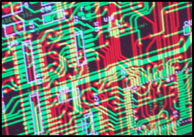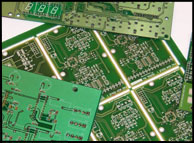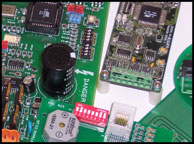 JDA Design
Electronic Hardware and Embedded Software design
---
Welcome to the JDA Design homepage.
JDA Design is based in Worcestershire, UK, and specializes in electronic hardware and embedded software design particularly for industrial and production equipment. The business was started by John Davis in 1995 after a career in electronic design and design management in the weighing business, and later in the encoding of magnetic stripe cards.
Projects have ranged from simple memory expansion cards added to existing systems through to the assembly, wiring and test of special purpose card production equipment and it's commissioning on site in the Middle East.
Areas of expertise include low drift amplification, filtering and A/D conversion, especially with respect to weighing machine design, data acquisition, motor drives (dc, stepper, small ac), magnetic head drive and detector circuitry for card systems, embedded C and assembler programming.
Design can be carried through from concept to the production of prototype PCBs.
Fixed price deals are possible for most design work.
Details of some recent projects.
Details of older projects.
Contact us:
JDA Design Ltd
Sideways
Naunton
Upton-upon-Severn
Worcs
WR8 0PY
Phone: 01684 591436
Email: sales@jda-design.co.uk
Registered in England and Wales, Company No. 09687001
VAT Registration No. 661 3354 48